Make history with a stay on our World War II submarine!
Your overnight experience on USS Cobia will be as unique as the submarine itself. No two visits are exactly alike. With more than 65 different places to sleep, you get to choose your own adventure on USS Cobia.
USS Cobia is the best-preserved submarine in the country. It has been meticulously restored with amenities added like heating and air conditioning, making it perfect for year-round overnight visits.
There are currently two options for those wishing to stay aboard USS Cobia, a private Sub BnB or an educational Youth Overnight Program.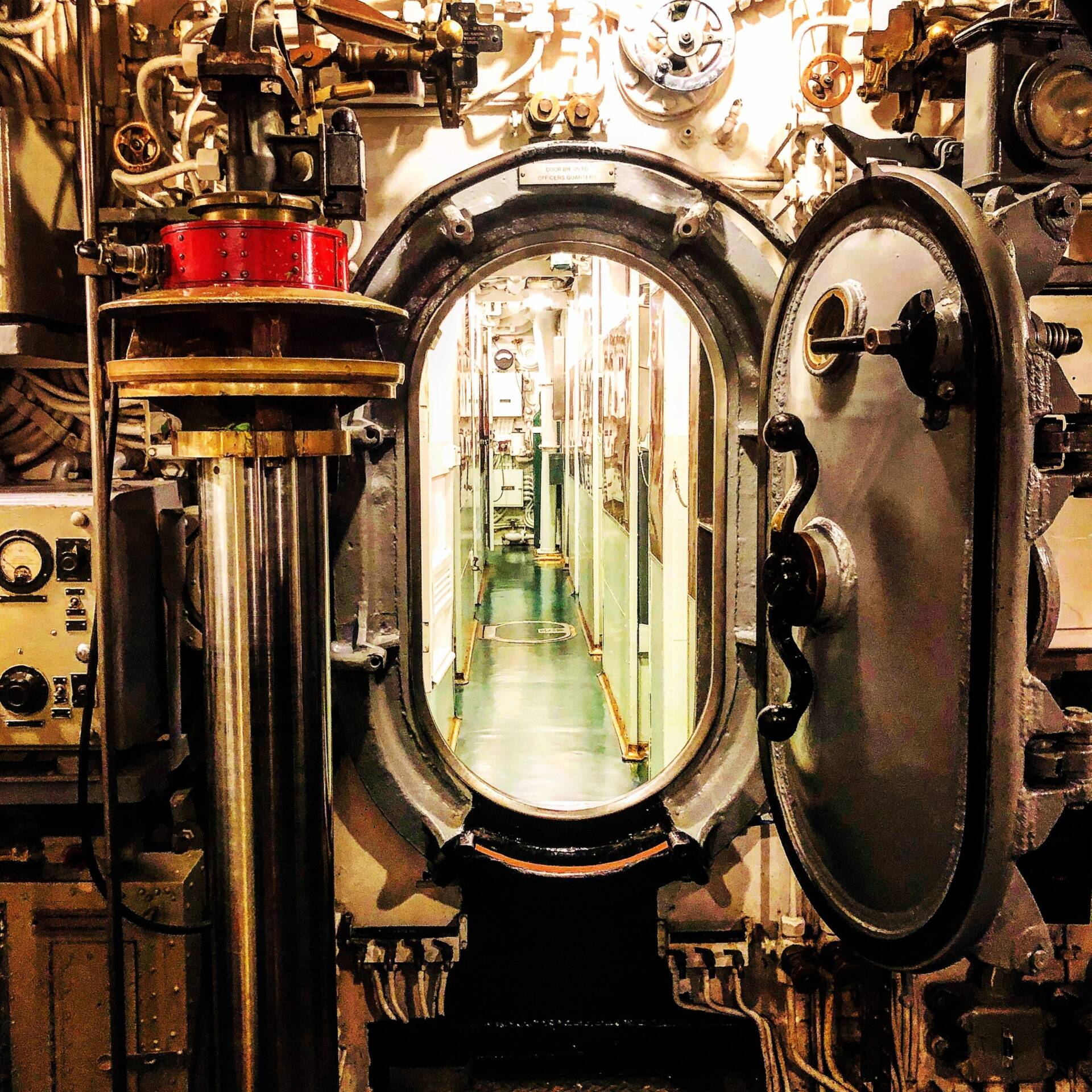 The Sub Bnb is meant for private bookings of Cobia.
Click below for more information. 
Our educational Youth Overnight Program is geared towards scout and youth groups.
Click below to find available dates. 
Exclusive access to USS Cobia for up to 65 people
A dedicated staff member for your entire visit
A personalized and private tour of the submarine
All bedding and toiletries provided
A light breakfast, coffee, and juice are provided in the morning
Questions about the Sub BnB?
Send us a message or call (920) 374 4003.
 Your safety matters! The submarine is thoroughly cleaned before and after your visit. The sub has an HVAC system and additional air purifiers are placed throughout the boat. All bedding is cleaned after each use (Sub BnB).
A Note from the Museum Director
The opportunity to spend a night on USS Cobia will be, for many of you, a dream come true. For us, Cobia is a link to the past when thousands of Wisconsinites built vessels for the war effort and the many more thousands from our state and nation who fought to defend the freedoms we enjoy. We are proud to welcome you to share that connection.
USS Cobia is the most authentic WWII submarine in the world today. Its remarkable condition is no stroke of luck, but rather the result of years of meticulous research, cleaning, repair, and restoration done by dedicated volunteers and museum staff. USS Cobia today has been lovingly restored to its 1945 configuration. When you climb down below, you will find yourself transported to another era — the time of America's "Greatest Generation."
The sailors who went to war on USS Cobia, the men and women who built her, and the dedicated volunteers and museum workers who restored her, maintain her, and who tell her story deserve our respect. This vessel is a precious artifact of a time of selflessness and sacrifice.
We have opened USS Cobia to you as a way to keep history alive, to open the eyes of as many people as possible to the story of this vessel and the people who have been a part of its legacy. Your stay here will also help provide the resources we need to preserve the sub and many other links to our maritime history that are preserved at the Wisconsin Maritime Museum. Thank you for that. We want you to enjoy your stay, and we hope you take away a feeling of personal connection to the brave sailors of "The Silent Service" who once boarded Cobia not knowing if they would ever return. We owe them, and their wartime home, respect.
We at the Wisconsin Maritime Museum are the submarine's caretakers. But Cobia's story, and the history of Wisconsin's freshwater submarines, belong to all of us. After stepping — even for just a night — into their shoes, we hope you will help us keep those memories alive.