Make history with an overnight stay on our wwii submarine
SUBFEST at Fourth on the Shore! There's something for everyone! Come celebrate the 4th of July in Manitowoc at this lakeside celebration, including live music all day, food, self-guided submarine tours, fireworks, kid-friendly activities, a parade, and so much more! Keep an eye on our Schedule of Events and join us for #SubFest2021! Museum admission is $4.00 all day!
The Sub Pub will be open by reservation only for the Fireworks during Subfest at Fourth on the Shore. Space is limited, so reserve early! A cash bar will be available, and you may bring your own food or snacks (no carry-ins for beverages). Food trucks will be in our parking lot for the festival.
Join us for this unique and exclusive event! Raffle and Silent Auction Three free cigars from Uhle's and craft beer pairings Heavy Hors D'Oeuvres Full cash bar available
Explore the depths of our world-class maritime collections and archive.
Featured Exhibit
Organized around the release of photojournalist Christopher Winter's latest book "Ironboat," this exhibition contains a powerful visual record of the trend-setting Great Lakes bulk carriers Wilfred Sykes and the Manitowoc-built Edward L. Ryerson.
Explore Our Collections
See our extensive photograph collection, artifacts and online resources.
Hands-On Learning!
Spend hours learning about the sailors, shipbuilders and submariners who made history and have some great family fun!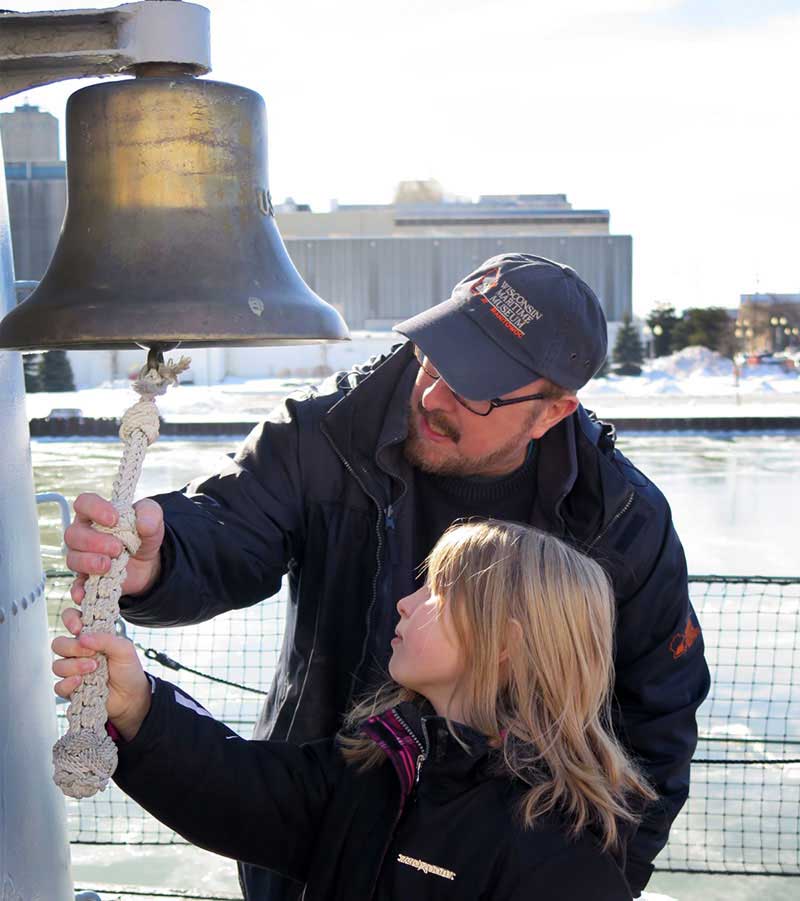 Support Our Mission
Thank you for supporting the Wisconsin Maritime Museum and its mission to connect all people with Wisconsin's waterways.