The Wisconsin Maritime Museum invites all people to connect with our waterways through inclusive exhibits, engaging programming, and a world-class collection.
#MuseumFromHome with our digital lesson plans, activities, videos and resources.
Explore the depths of our world-class maritime collections and archive.
Featured Exhibit
Celebrate Black History Month at the museum with the pop-up exhibit, African Americans in Wisconsin's Maritime Landscape. These panels weave throughout the museum, highlighting Black Americans' bravery, perseverance and innovation throughout history. 
Explore Our Collections
See our extensive photograph collection, artifacts and online resources.
Hands-On Learning!
Spend hours learning about the sailors, shipbuilders and submariners who made history and have some great family fun!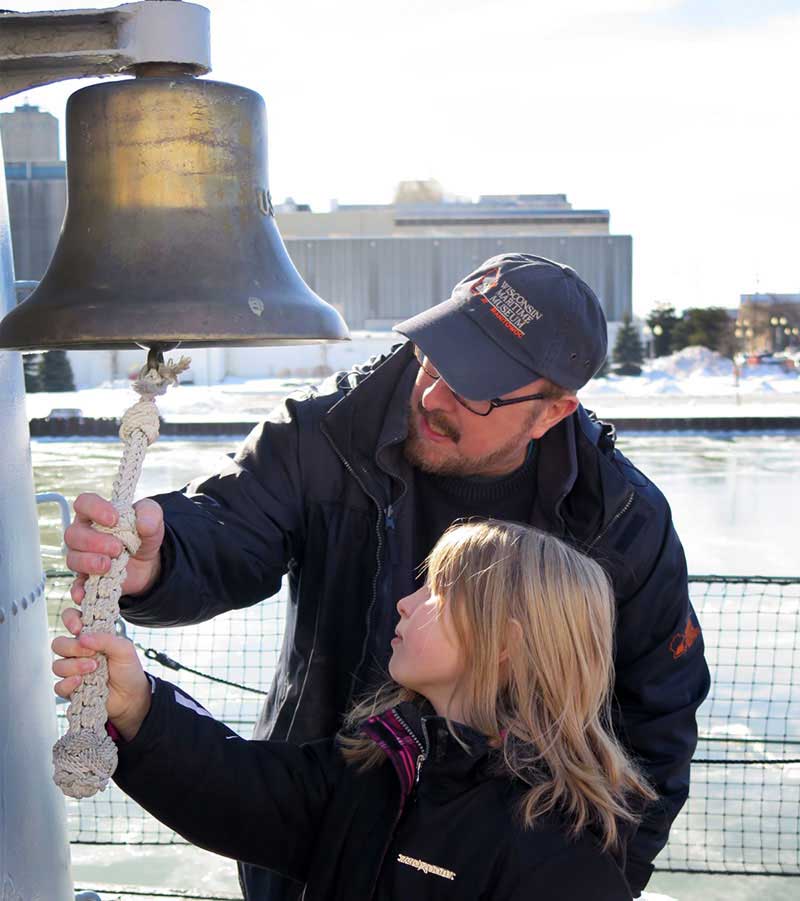 Support Our Mission
Thank you for supporting the Wisconsin Maritime Museum and its mission to connect all people with Wisconsin's waterways.