Make history with an overnight stay on our wwii submarine
Join us for our annual Cigar Fundraiser on August 5th from 5-10pm! Tickets include heavy hors d'oeuvres, three cigars for each attendee, free craft beer, and a stainless-steel pint. The evening includes a raffle and silent auction. Tickets are $130 or $120 for members, and all proceeds benefit the Wisconsin Maritime Museum.
Calling All Educators! Join the Wisconsin Maritime Museum, Wisconsin Sea Grant and the National Oceanic & Atmospheric Association (NOAA) for a day of science discovery and shipwrecks. Saturday, August 7th 10am – 2pm Free for educators (must RSVP) Transportation from the museum & lunch provided Researchers, underwater archaeologists, marine tech manufacturers and scientists from NOAA […]
The Wisconsin Maritime Museum welcomes author Barbara Joosse, sharing her new children's book, The Fishermen, the Horse, and the Sea. This beautifully illustrated children's book is based on a true story and recounts a dramatic rescue on Lake Michigan. October 9, 2021 1-2pm Free with RSVP Reserve a copy of the book for $16 Copies […]
Explore the depths of our world-class maritime collections and archive.
Featured Exhibit
Organized around the release of photojournalist Christopher Winter's latest book "Ironboat," this exhibition contains a powerful visual record of the trend-setting Great Lakes bulk carriers Wilfred Sykes and the Manitowoc-built Edward L. Ryerson.
Explore Our Collections
See our extensive photograph collection, artifacts and online resources.
Hands-On Learning!
Spend hours learning about the sailors, shipbuilders and submariners who made history and have some great family fun!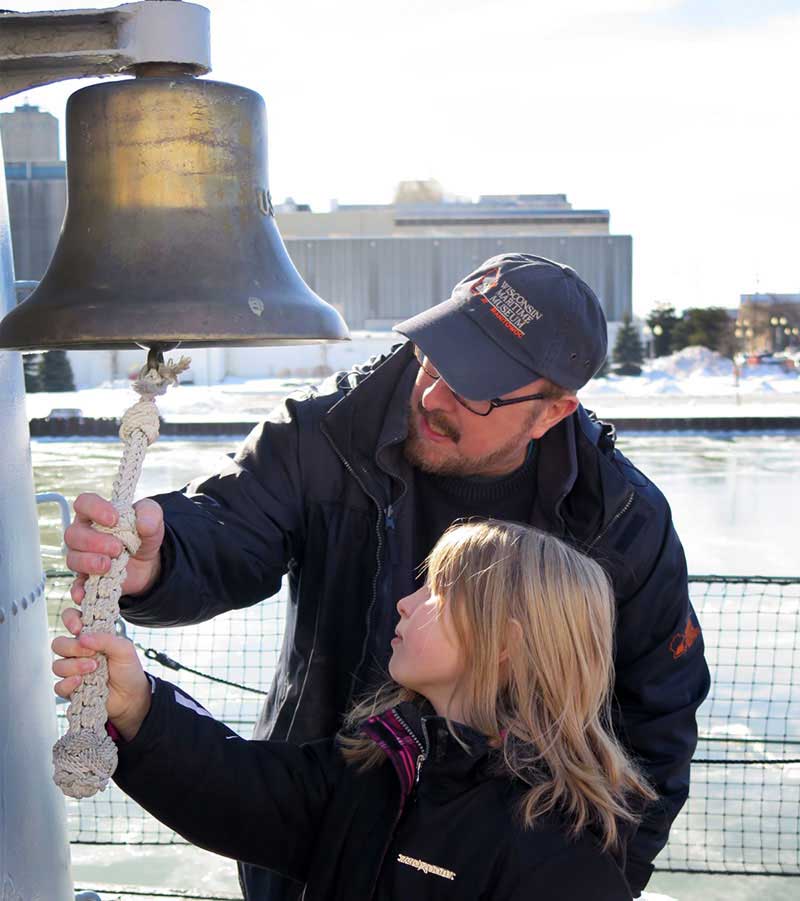 Support Our Mission
Thank you for supporting the Wisconsin Maritime Museum and its mission to connect all people with Wisconsin's waterways.